Hi guys!

In order to highlight the housing crisis in the capital, I've just made some surrealist fake flat adverts that I posted on some rental homes websites: huge prices for tiny spaces. A satire of the increasing rent prices/social cleansing taking place in London. Here's a few screenshots including the trolled Daily Mail reposting my advert; I thought that you might be interested.


Peace!
F
Fed up with the London over expensive rental market? So do I.
_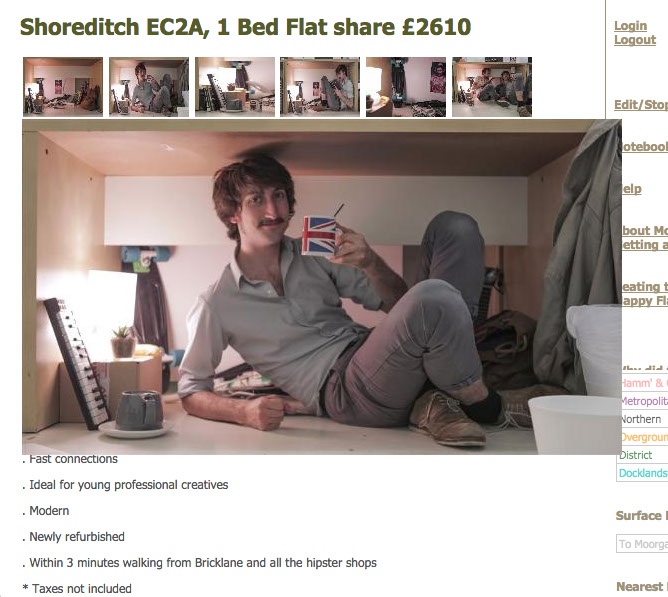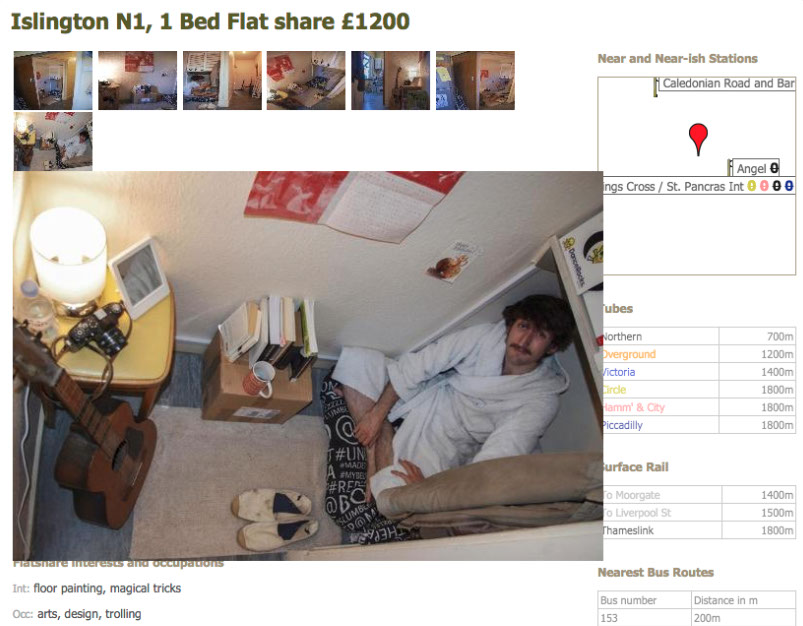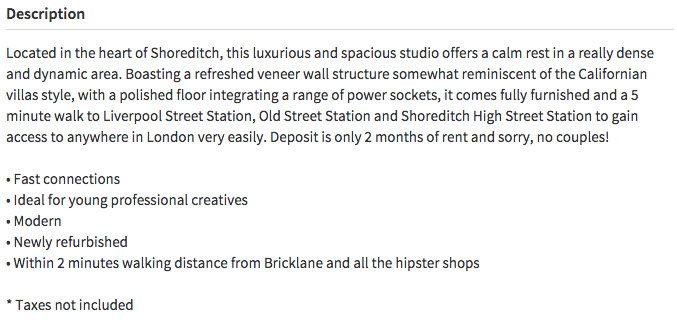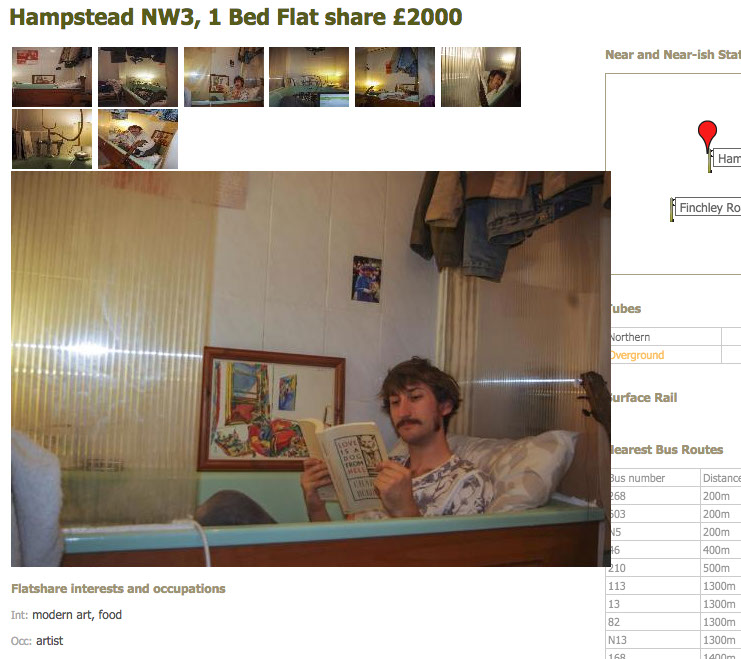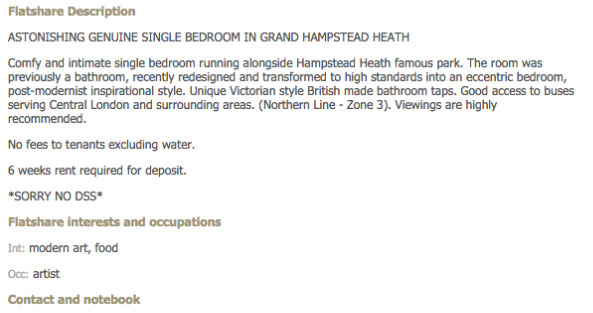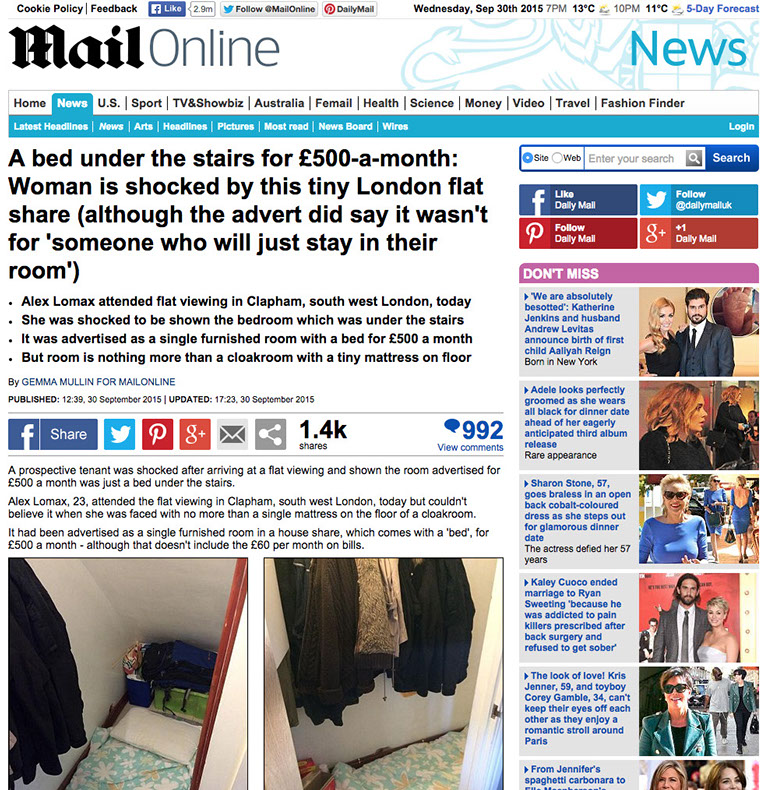 (...) - I know, what a beautiful piece of newspaper!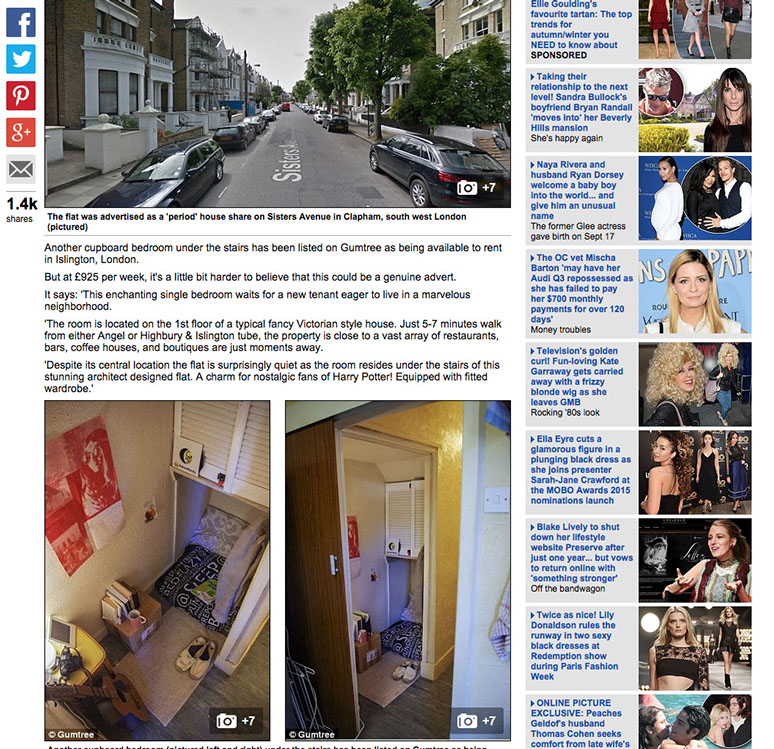 « But at £925 per week, it's unclear wether this is a genuine advert or not.»


A genius reporter, 2015.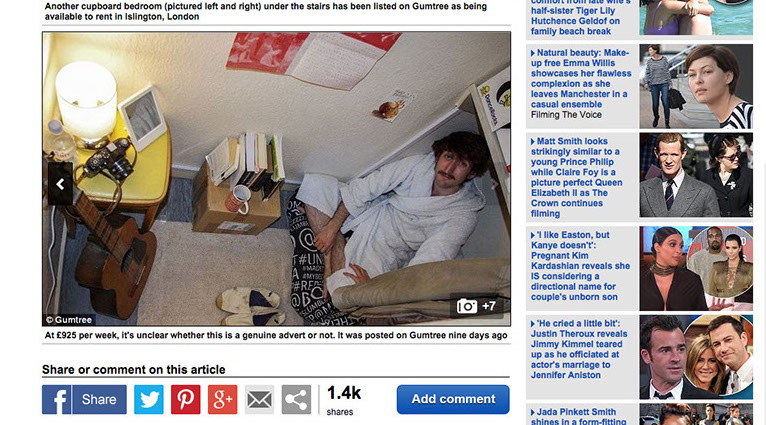 See some more serious stuff